Hello friends. Intern Chris here and I'm back for Volvo's Biggest Fan of the Big East challenge number 3. They want to know: "What are the top three Big East road trip towns and why?" While I've only been to couple Big East schools (Rutgers, South Florida and Providence, all of which I can proudly say UConn left victorious),  I would love the opportunity to see each and every school at some point in my life but for now, I'll have to narrow it down to a few.
Since we all know our great conference has changed it's landscape recently, I decided what better way to welcome the newest members in the club than spotlighting their universities in the best way possible. I decided the three best road trips (but really, direct flights in a private jet, then renting a VolvoS60) would be to the following newly added Big East members: San Diego State, Southern Methodist and Central Florida. Let's go.
San Diego State: I could probably put San Diego with a big fat period and people would accept that as being perfectly okay. The name speaks for itself. One of the best climates in America, TWO MTV Real World seasons, and beaches? Yes please. I would LOVE to see the Aztec's campus at some point in the near future and I just might have reason to. UConn takes on the Arizona Wildcats in men's hoops next year during the 2012 Carrier Classic in Sunny San Diego. As if the Huskies facing the Wildcats wasn't enough, here's a time-lapse video clip of the court being set up earlier this year for the UNC-Michigan State battle earlier this year.
San Diego Zoo. I'm not a zoo guy really. I associate it smelling terrible, thousands of awkward middle schoolers getting in my way, and too much walking. However, the zoo trip suddenly increases its value when you throw "San Diego" in the title doesn't it? What better place to give the zoo another try, right?
Pacific Beach. Any beach would be lovely but I've heard nothing but great things about Pacific Beach in San Diego. Supposedly they have some awesome restaurants and shopping along the streets and PB serves as a main center points for San Diego nightlife.
Southern Methodist University (Dallas, TX): Unfortunately I've never been to Dallas. (I don't count that layover flying home from Phoenix in May 2010). The City of Dallas has always intrigued me for the following reasons:
Walker Texas Ranger:
Chuck Norris won American Idol using Sign Language only.
The Dallas Cowboys Cheerleaders: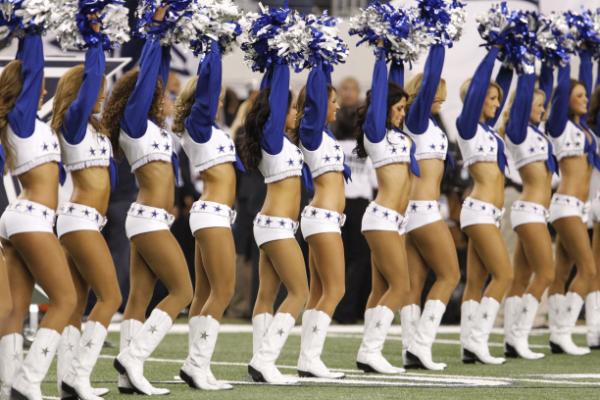 BBQ cuisine: I would have to stop by Sonny Bryan's for some Texas style BBQ. With over 9 locations in the Dallas area alone, I think it'd be my first stop before checking in the hotel. Famous for their homemade barbeque sauce and onion rings, Sonny Bryan's is must when visiting SMU.
Rodeos: Cowtown Coliseum, Mesquite Rodeo, The Fort Worth livestock show and Rodeo are all must stops if you're in the Big D. Strap on a Canadian Tuxedo and hold on.
The Dallas Cowboys Cheerleaders: (In case Rob didn't see it the first time)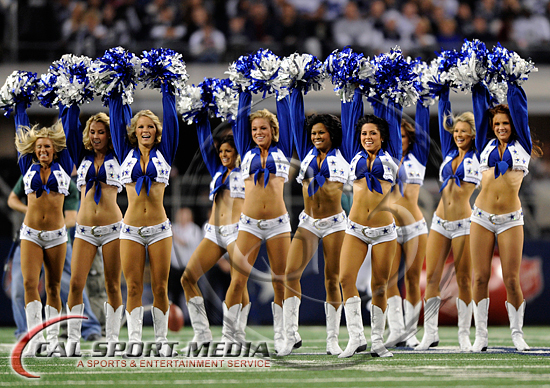 Central Florida (Orlando): Welcome to the Big East Conference South Florida's little cousin! (I kid, I kid) I'm actually very eager to see the Knights join and even more excited to have another excuse to visit some family down in sunny Orlando, FL. Orlando is famous for the Backstreet Boys, O-Town, NSync, Disney World and Shaq. While there I plan to see…
Disney World:
Who doesn't love Disney World? Time to hit up Epcot, MGM Studios, Universal Studios,  and the Magic Kingdom. Never too old for some Disney love.
Typhoon Lagoon. One of two water parks Disney operates in Orlando.  It's a great place to unwind and relax. They have a lazy river tube ride, a massive wave pool, water coaster, and plenty of slides to choose from. Just don't forget to wear flops or you're bound to get athlete's foot.
So there's that. My top Big East road trips in no specific order. Orlando, Dallas and San Diego. It sort of feels weird saying Boise, Idaho, Tampa, Florida and Storrs, Connecticut are all going to belong to the same conference, doesn't it? I dig it though. Just means more opportunity for road trips!
As always, your vote for me to win Volvo's Biggest Fan of the Big East competition is appreciated. Follow the link below and please please vote for your boy.
http://www.bigeast.org/Sports/MensBasketball/MyBIGEASTVolvo2012_Profile_13.aspx