SCORE – Kenny Powers signs with K-Swiss for the ultimate kick ass sessions in world class.  We could always do to have more mullets.   And more Shockey, Willis, and Faber doing their thing in front of the camera while we're at it.  Holla.
>>By now most of you savvy sports enthusiasts may have figured out that The Rook (that's me), is a chick. I know, right? Total shocker.
With the Quick Hits thought I'd spin a bing, bang, boom of my ADD-slash-holla-atcha-girl-next-door ramble, since I can never decide between easing my Bieber Fever or saluting Tony Romo's long gone break-up with Jessica Simpson and her new chins/saddle bags.<<
I digress…where were we?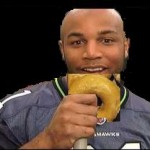 HUH?? – Seattle Seahawk Golden Tate is newly nicknamed Doughboy, for pillaging a Top Pot donut place circa 3am.  Total rookie move.  Like, "watch out Doughboy is gunning for ya."  In other news, Hurricane Earl is approaching the coast.  Shaking in your boots yet?  Me neither.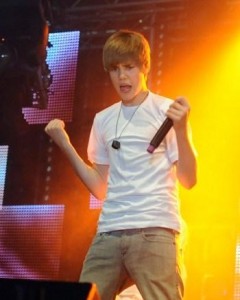 FAIL – Justin Bieber can't perform on Monday at NYS Fair due to 'illness'…great job Canada.  Your sauce and boy bands are weak.  Here in America, we win gold medals with broken ankles.  And that's just in women's gymnastics (Kerri Strug '96 Olympics – vault)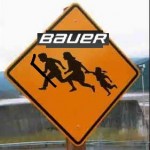 UPGRADE – Four Canadians Bill Clement, Orest Kindrachuk, Bob Kelly and Dave Schultz, all being former Philadelphia Flyers, decided to spring for US Citizenship.  Best decision of your lives.  Thank you for leading the team to the '74 and '75 Stanley Cup Championships; of course we will open up our borders for any worthy hockey bro.  Set the precedent, I'm gunning for Sid Crosby next.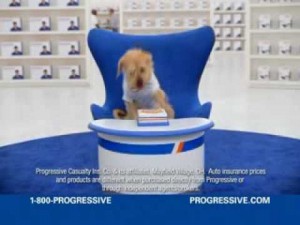 SCORE – Progressive Insurance upgrades from that 70s go-go dancer to man's best friend for its promo (taste that, Geico Caveman, dogs trump everything).  Well played.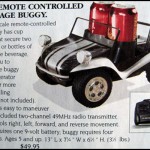 GRAND FINALE –  Thumbs up for the best addition to the pregame game.  The remote controlled 'beverage buggy'.  Fellas…drive-up delivery to the ladies done right is done only with Bud Light.  I mean.  Juice box.