Clearly Dez Bryant loves the smell of commerce in the morning.
The Dallas Cowboy WR, who began to make good on his enormous potential before fracturing an ankle on a kick return against the Colts, was tossed out of an upscale Dallas shopping center last weekend. I am ignoring the Cowboys folly in having a potential star wide out returning kicks for now. Instead I will be focusing on why Bryant ended up getting thrown out of a place that allows hordes of underage rabble-rousers to roam its halls for hours at a time without ever purchasing anything.
This wasn't the first time that Bryant had been in trouble at the NorthPark Shopping Center. Previous deviations from mall protocol include; cutting in line, parking in the fire lane, and causing a ruckus at one of the mall's restaurants while arguing with a woman.
Unless the only other mall in Dallas is like the island of the misfit toys flea market that Brodie and TS are forced to visit when they are chased out of 'their' mall, then one has to question the intelligence of a man who is public enemy number one among one mall's rent-a- cops.
When Bryant arrived in Big D, many people were salivating over his skills and comparing him to former Cowboy's great Michael Irvin. They even gave Bryant the honor of wearing Irvin's #88.
I normally have a problem with these types of comparisons, and the undeserved hype they bring with them. Harold Miner was pegged 'Baby Jordan'. Miner averaged 3.2 points for the Cavs in 1995 and retired a year later after failing to make the Toronto Raptors roster. Other than winning the dunk contest Miner has no more in common with Jordan than I do. Actually MJ and I are both rumored to be degenerate gamblers. So we have that going for us, which is nice.
In the case of Bryant, giving him Irvin's number was setting the bar far too high for someone who couldn't hold Roy Williams jock strap. Ok so he refused to carry his pads, but you get the idea. Irvin won 3 Super Bowl rings and was named to the All Decade team for the 90's. He was named to five Pro Bowls and at his prime was one of the most dynamic receivers in football, earning him the nickname, The Playmaker.
Dez Bryant was supposed to fill those shoes as soon as he stepped on the field. Seems like a lot of pressure for someone whose character issues caused him to slide down to the end of the first round where the Cowboys drafted him, doesn't it?
That brings us back to the NorthPark Shopping Center. Many, as I did earlier, would question Bryant's acumen at being busted numerous times at the same mall. However, upon digging a little deeper I find there to be an understated genius to Bryant's actions.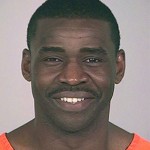 The people of Dallas wanted Michael Irvin 2.0. Since Bryant doesn't do coke, and since he doesn't keep time with hookers, he needed to find another way to become The Newsmaker. What better place than a mall. Where they employ overweight ex cops as security, and where you get in trouble for cutting lines, instead of snorting them and the unidentified woman you argue with at Oriental Express isn't charging you by the hour.
Then there was parking in a fire lane. The same kind of dangerous, hot headed behavior Irvin was exhibiting when he "accidentally" sliced a two inch gash in teammate Everett McIver's neck. McIver never pressed charges about the incident, which started because Irvin didn't want to wait to get his haircut, and demanded McIver give up his seat. Irvin was rumored to have given McIver a six figure hush payment. Bryant proved he didn't want to wait for a legal parking space just like Irvin didn't want to wait for a chair at the barber shop.
You would think that after the coke, hookers, and a vicious scissor attack on a teammate that Michael Irvin would have seen the error of his ways and calmed down. If you thought that, then you don't know The Playmaker.
Since retiring from the NFL in 1999, Irvin has been arrested while in the company of an unidentified woman, and more drugs, in a Dallas. Then in 2005 he was arrested again for an outstanding warrant from unpaid parking tickets. During the arrest the police found a small pipe and a plastic bag with marijuana residue. It was apparently his brother's and Irvin had just forgotten to throw it away. Then there was his comment on ESPN radio that Tony Romo's relatives on his mother's side had been into some "slave brothers". This was meant to be a joke about how athletic Romo was.
Bryant was falling short on the field, and still horribly behind in off the field shenanigans, and he decided to act. Not for him, but for all those desperate Cowboys fans who see him as the second coming. By getting thrown out of the NorthPark Shopping Center he again showed a shrewd ability to get into just the right amount of trouble. The offense this time? His friends had their pants too low, exposing their underwear. Bryant took umbrage at the treatment by mall security and was subsequently banned from the mall.
He won't face jail time, but his actions got him in the news and took him one step closer Playmaker status. Bryant even tweeted, "Headed to North Park tomorrow to get these Lebrons….I am not banned from North park lol." Showing a Irvin like disregard for the law.
So don't blame Dez Bryant. You wanted him to be Michael Irvin. You gave him his number and put it in his head that he needed to live up to The Playmaker's legend. If anything you should be applauding him for being smart enough to stay out of any real trouble, while still doing enough to ensure that all those men and women in Dallas still have that troubled, iconic wide receiver rocking the #88 to cheer for on Sundays.
Just do yourself a favor Dez, next time you decide to channel your inner Playmaker, steer clear of the chocolate covered pretzels.
—-Corey cjmalo15@gmail.com