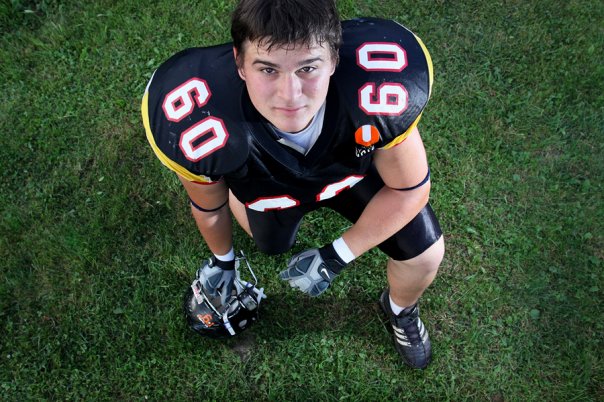 This morning I woke up, made my eggs and hopped on my computer. Like most mornings, I was sifting through the muck to discern the day's tasks. Then I clicked on an e-mail from my Austrian Football League coach, Bob Bradley. You can read all about my adventure there. But while that chapter in my life is closed, a football adventure is just beginning for one of my teammates from Austria.
His name is Matic (pronounced mah-TEES) Pirnat, he is Slovenian and he loves American football. Coach Bradley informed me that Matic was trying to come to America to go to school and play football. He had reached out to Coach to see what he thought of his talent and if he had any contacts that could aid in the process.
Not to wax patriotic, but is there any greater testament that the United States is the land of opportunity, not to mention that football is the greatest game on Earth?