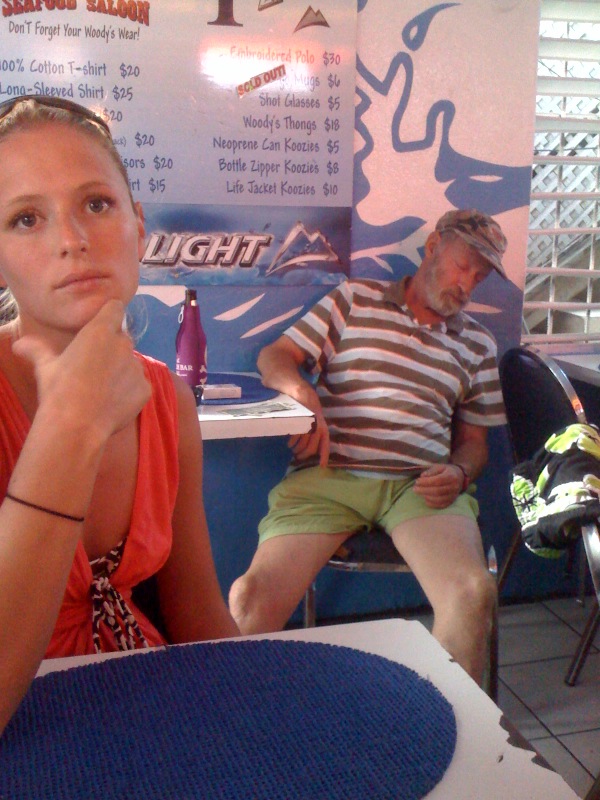 Hey FWG-
"Uconn wins a FOOTBALL game at Notre Dame, the biggest win in the history of the program and you're giving us 10 questions with Zach Frazer from August? Seriously? One decent quote from Lutrus and a couple 3 month old postings. This is what you have to say about this historic, monumental win? Did you see the Randy Edsall post game interview on NBC (http://soxanddawgs.com/2009/11/21/randy-edsall-notre-dame-postgame-nbc-interview/)? That interview alone was worth several paragraphs of "Thoughts from a Fat White Guy", not to mention being down 14-0 on Senior Day AT Notre Dame and winning in Double OT.
Please."
-Love always, Diesel.
You know, I consider FWG fans a pretty knowledgeable bunch.  And here I am in St. John, soaking up sun, deep sea fishing, throwing back rum drinks with the locals, and watching my favorite football team dismantle the Irish, making you, the reader look like an idiot.I give you a few old links, slug down another cocktail, and call it a day-well blogged.  Lazy, Rob.  Just Lazy.   I'll make up for it, I'll do better, I promise….