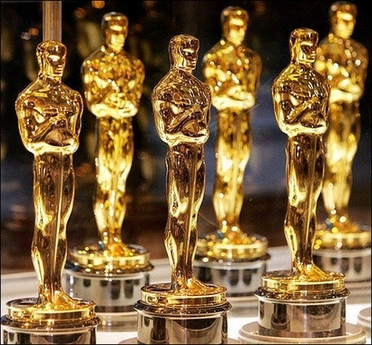 I watched the Oscars last night.  Which is probably the most self-absorbed event on the planet.  Not to mention that "thing" from Precious was out in full force.  Sorry if I'm being insensitive, but it was like Sandra Bullock and Mo'Nique (I apologize if I've misplaced the apostrophe) were out to end racism through….get this….broad and sweeping racist generalizations.  Let me step down off my soap box for a minute to congratulate Tyler Perry for the only moment of honesty in the night when he said "I'll probably never be up here again."  What Tyler? Why? I know, I know, I felt like "I can do bad all by myself" got snubbed this year too.  What exactly is the Academy watching?
Anyway, the Hurt Locker dominated, as it should of, and the close ups of James Cameron spending most of the evening sitting down were epic.  Sure, I've taken that left turn to negative town early this morning. Missing from the crowd was Michael Moore, who despite an awful take on politics, always makes me feel great knowing there is one guy who is far fatter and self righteous than I.
Anyway, on a lighter note, Thoughts From A Fat White Guy has grown considerably in the past year, thanks for supporting me and our team here (Jay, Andrew The Intern, Tech-Guy-Greg, and JoJo).  You didn't think I was here making the magic all by myself, did you?  Not possible…I'm not a machine.
P.S.
I should have mentioned this before, but as the girlfriend sat on the couch with me, she said "Penelope is really your girl, isn't she."  Apparently my jaw hitting the floor every time she was on camera was evidence enough.  Call it strange, but I think her lack of regard for (or command of) the English language only turns me on more.  It's like "Screw-chu Ah-mer-icah. I'm going to roll mi arrrrrrh's foreverrrrr" Hot.  Vicky Christina Barcelona: