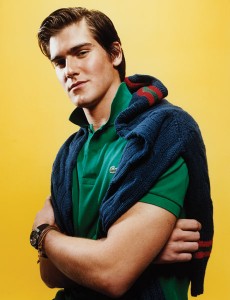 If the picture above, which features the native population doesn't tell you all you need to know, then here it is:
Martha's Vineyard.  That's right
But don't worry, I've prepared.  I've got my Madras shorts, boat shoes, and Croakies (sp?) all ready.  Now all I have to do is work on my general disdain for the unwashed masses.  Expect a call, Kennedy family!
I'll be an editor for a local paper there, as my blogging career takes a pleasant turn towards the sun and fun of island life, there is only one concern: me on the beach.
You want to know how "fat kid on the beach" plays out?  Allow me to enlighten you:  Sweaty, glistening, and 60% chance of wearing T-shirt in the ocean, fooling no one.