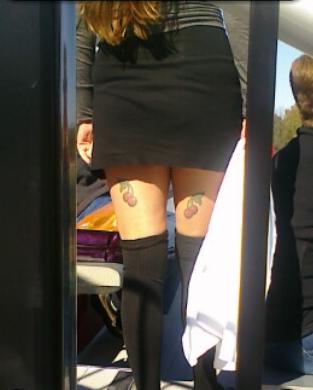 Tis the season for homecoming!  My kid brother had his fan base, aka family members wearing all of his smelly practice jerseys and face paint, who all rolled in for the big day.  As alum, my sister and I were at a loss…there's only so much you can do to make that kind of outfit 'work' for you.
Then I ran into this stunner.  High school seniors, Little Miss Muffet is here with her 10-year plan.
If we're talking tramp stamps, is that just the healthier option?
[also.  special shout out to marcus campione – you pickin up what the rook is puttin down?  holla!]