After three quality football games yesterday, and yes I am counting the Pinstripe Bowl even though the officials tried to ruin it by turning into the Fun Gestapo, I had high hopes for today. 
The day started out on a high note.  My girlfriend and I slept in, and woke up to find that Clemson, South Carolina's ugly redheaded stepchild, had lost to South Florida.  Making the victory even sweeter, South Florida is coached by Skip Holtz, son of former Gamecock coach Lou Holtz.  Clemson's quarterback had his ribs broken and the loss dropped the Kittens under five hundred for the year, so all in all, it was a good start to the last day of 2010.
Then things took a turn for the worse.  I tuned into CBS to find that Miami forgot to get off the plane and was getting blown out by Notre Dame in the Sun Bowl.  My need for quality football exceeded any residual support that a Catholic upbringing dictated I show the Golden Domers, so I changed the channel.
ESPN was showing the Liberty Bowl featuring the Georgia Bulldogs versus the University of Central Florida.  It was 3-3.  Unless you placed a substantial amount of money on the under, then watching a battle of field goals is torture.  The announcers are like the strippers who work the lunch shift on a Monday afternoon, uninspired and lacking talent. They try to make you forget what you're watching, but you have seen enough to know better.  
Unfortunately I have to head into work at 7, so I won't be able to watch the Chik-fil-A bowl pitting my South Carolina Gamecocks against the Seminoles from Florida State.  Hopefully the Ole Ball Coach, and my good friend Joe who works as a strength and conditioning coach for the Gamecocks, will have the boys fired up tonight. 
Half Assed Homer Prediction – GAMECOCKS 31 SEMINOLES 6
After an uninspiring start to the Bowl Season, I have already suggested The Gladiator Bowl.  Today's lackluster games have produced another polite suggestion for the Bowl Committees. 
For your consideration I present…
              I Should Have Retired Years Ago But I Didnt And Instead Ended Up Embarassing Myself Bowl
BRETT FAVRE VS CHUCK LIDELL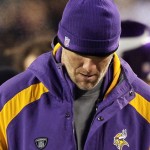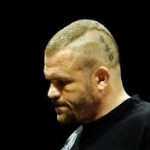 HAPPY NEW YEAR EVERYONE!