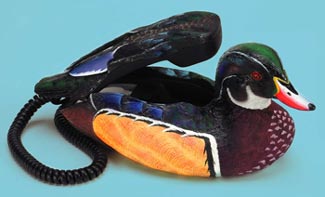 I am going to be objective. I really am. But first, well, I am going to shake out the bias. Here we go….
Hey Cromartie..You have 9 children with 8 women in 6 states. Shawn Kemp may be impressed with those numbers but when you have more baby mommas than interceptions, you may want to refrain from calling anyone an a*#hole.
Hey Sanchez.. I know more than one Jets fan who thinks they have a better shot with Brunell starting at quarterback. You know Brunell right? He's the silver fox holding the clipboard who wouldn't let you anywhere near his daughter.
Hey Rex..You're so fat if you went missing, the Jets would have to use all four sides of the milk carton.
Hey Revis..If I come stay on your island can I expect to grossly overpay for services you are supposed to provide? You know, like running water and electricity.
Hey Mike Tannenbaum..thanks for giving us Goodhead…sorry…Woodhead.
Moving on.
The Jets travel to Foxboro to take on the Patriots on Sunday. The Divisional Round matchup will be the third between the two teams this year. The Jets handed the Pats one of their two losses this year, but that was a long time ago. A lot has happened since then. Including the 45-3 pimp slap the New England handed out on December 6.
The Patriots got rid of Randy Moss to improve chemistry. My parents tried a similar move when I was younger with a rowdy golden retriever named Noel that chased cars up and dug up all the flowers in the garden. At first my parents tried to train her, and then they tried to look the other way. In the end she was creating too many problems, too many arguments. In order to be a happy, functional family they knew what they had to do.
They gave Noel away while I was at school. I was pissed. That was my dog and no matter how badly she behaved I still had some great memories with her. I still loved her. Eventually I realized that my parents knew what they were doing. Getting rid of Noel was addition by subtraction.
A few months later, just like Moss, she was being advertised in the paper. Anyone who wanted her could take her. The dog I had grown to know and love was being given away, again. Eventually, with a new dog who was loyal, too smart to chase cars, and who liked to watch me play basketball, I moved on.
The Patriots moved on and it saved their season. They went from being a good team picked to finish second or third in the AFC East, to an efficient offensive juggernaut rattling off wins. Down the stretch they beat five playoff teams in the last eight weeks. Three of those wins, against the Steelers, Jets, and Bears, were blowouts.
While everyone was writing off Brady and Belicheck, the Jets were many people's preseason Super Bowl pick. After falling to the Colts in the AFC Championship game last year, they loaded up in the offseason. With Sanchez a year better, and new weapons like LT and Santonio Holmes, the offense looked scary. The defense, with the addition of Jason Taylor and Antonio Cromartie, appeared to be improved as well.
I have been in New York for almost five years so I have become quite familiar with Jets fans. Every August I get bombarded with texts about the impending Super Bowl run. They send exclamation point riddled messages about Brett Favre!! The Sanchise!! REVIS ISLAND!! And so on. And so on. And so on.
Normally I poo poo all over their hopes. Pointing out that you don't win the Super Bowl in week 2 by beating the Patriots and telling them to wait until January. Well now it is January. And the Jets, who won last week's Wild Card Matchup with Peyton Manning, are coming into Foxboro. Instead of just poo pooing, I am going to analyze the New Jersey Jets strengths and weaknesses using, what else, The Jersey Shore.
Let's start with Rex Ryan, the Jets' version of The Situation. Ok so there is a slight difference in the abdominal region but hear me out. The Situation talks a good game. He is, all at once, hilarious, crude, and stupid. But make no mistake he is the mastermind. Sometimes you love him. Sometimes you hate him. But you always want to hear what he is going to say next. Look at last week, where he didn't jump at the chance to sleep with Snookie's friend. You would expect that to be right in the Situation's wheelhouse, but he smartly "pressed the eject button". Rex Ryan has shown the ability to press the eject button as well, surprising fans and opposing coaches and proving he can game plan with the best of them.
Next up we Mark Sanchez as Paulie D. Paulie D is a DJ, responsible for ensuring the party is not lacking in fist pumping intensity. Sanchez controls the Jets offense and makes sure that Ryan isn't filled with fist pumping frustration. Sanchez is a young kid who just seems happy to be here. Like Paulie D he wants to be out there looking good, having fun, and not ruffling too many feathers. Occasionally responsible for monumentally highs or lows, but normally he just keeps it simple and hopes he doesn't screw up. He is on the team but you often forget his contributions. In other words if you are saying his name too many times, bad news for the Jets chances and bad news for ratings.
Santonio and Braylon, you are the Jets version of Ronnie and Sammi. You just can't seem to get right. Like Ronnie and Sammi, when you're good you're good, but when you're bad you are more entertaining. I'm not arguing the talent. Santonio, much like Ronnie's new Xenadrine commercial, we have seen you shine on the biggest stage. When someone needs to make a big play, or test positive for a banned substance, I expect you to step up. Braylon, like Sammi I think you started off strong in Jersey. Everyone was impressed by your physical skills. Then you started dropping passes like they were The Situation, and everyone realized they wanted to slap you when you opened your mouth. Since you are both relying on Sanchez to get you the ball, I expect you to be nonfactors on Sunday, fading into the background by the second half.
LT and Shonn Green you are my Snookie. You are the most important players on the roster for Sunday's game. If the Jets are going to have a chance they need to keep Brady off the field. That means running the ball effectively. Any good episode of The Jersey Shore is largely centered around Snookie. She is a little oompa loompa of entertainment. Snookie also makes those around her more entertaining just like an effective LT and Green tandem will make Sanchez, Holmes, Edwards, and Rex Ryan better. Riding her for a forty five minute episode, will give you your best chance of winning. It may also result in a trip to the clinic for all involved. But hey, a win is a win right?
Darell Revis, could you be anyone but JWOWW? At first we were in awe. You had all the tools, and you seemed to back up everything you said. Then, we valued you too high. You got it in your head that you were more important than the rest of your team and you stopped showing up every week. Occasionally you step up, like you did when you shut down Reggie Wayne and punched Sammi in the face last week, but more often than not you are a sad reminder of wasted talent.
The Jets defense is Vinny. Sometimes they inexplicably disappear for a quarter at a time. But when they show up they remind you just how good they are. They tear through offensive lines like they were Snookie's friends. They are equal parts humble (Jason Taylor) and brash (Bart Scott) and they always seem to balance out the team's shenanigans. Vinny may not always seem like the most important character, but he is the glue. Without him you just have some tanned meatballs misbehaving. He adds home cooking. He adds soul.
The house at the Jersey Shore is like the Meadowlands. It is the Jets home. It is their comfort zone where they are capable of doing their best, and most entertaining work. This game isn't at the Meadowlands though. This game is in Foxboro. And I just don't think they are as good outside of Jersey.
Corey's Half Assed Prediction: The Patriots at home are too good. Brady spreads the ball around so well he will be able to find holes in the Jets D. Danny Woodhead gets the game ball for scoring the go ahead touchdown pass. After the game he poops in a bag and sends it to Rex Ryan and Mike Tannenbaum. PATRIOTS 27 JETS 20.