Last week I attempted to rekindle my courtship of baseball.  It seems I got through and was rewarded with this….
There is something oddly satisfying about watching the New York Yankees scuffle, bitch, and throw each other under the bus on their way to a 3-7 record in their last ten games.
35 million dollar man Rafael Soriano, blamed the offense for the team's recent struggles as he packed his 5.40 ERA for a trip to the disabled list. In case Soriano needs some reading material on the bus; The Yankees offense ranks 4th in runs, 1st in slugging %, and 5th in on base %. The pitching staff's numbers are juuuussttt a bit outside the top ten.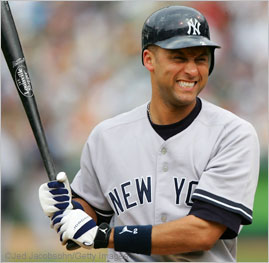 In other Yankee news, the front office seems to be waging a very public and very petty war with veterans, Derek Jeter and Jorge Posada.
I remember being angry when the Red Sox front office cut ties with men like Kevin Milar, Pedro Martinez, Derek Lowe, and Johnny Damon. These men had been responsible for some of the greatest memories in my life, and then they were gone, cast out into free agency, returning to Fenway in a different uniform.
As a fan you are loyal to these men, and men like Jeter and Posada, because of what they have done for you. They have killed themselves for you over the years and those memories don't have slumps.
The men in the front office have different loyalties. They are the ones responsible for putting a quality product on the field year after year for 162 games. They need to be loyal to the fans, not by keeping their favorite players around way past their primes, but by assembling a winning team. The reason that men like Milar, Martinez, Lowe, and Damon have such a special place in my heart is because they won the World Series.
For a kid who grew up on Cape Cod, that first World Series win since 1918 was a feeling that will never be duplicated. It earned those men a free pass for the rest of their lives.
The difference in what happened with the Red Sox, and what is happening with the Yankees now, is how the front office dealt with it. Theo Epstein cut ties with former players, explaining it was a matter of simple economics. The negotiations were personal to all those involved, but they never resorted to smear campaigns. It's hard to argue with the results, since the Sox won again in 2007.
Yankees GM Brian Cashman has been antagonizing Jeter since the offseason. The comments were public, and they came across like a bratty teenager trying to become the most popular girl in the lunchroom by pointing her finger at the prom queen. The same, throw em under the bus treatment has been applied to Jorge Posada in recent weeks.
Think back to how David Ortiz started the season in 2009 and 2010. The man is a defensive liability who earns his paycheck solely with a bat in his hands, and he couldn't get a hit to save his life. The fans were ruthless in calling for his head. But the front office never came out and publically challenged him. Epstein never questioned how Ortiz was spending his money, or his time, and he never said that Ortiz wasn't really an important part of the offense anymore, so if he dies, he dies.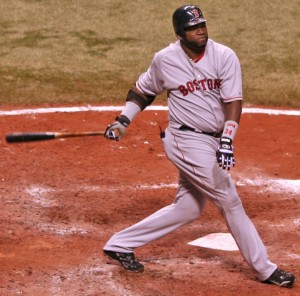 The Yankees have prided themselves on being a classy organization. The soap opera antics coming out of the Bronx are not only uncouth, they're almost completely one sided. Jeter and Posada have, for the most part, refused to fire back.
Damn you Cashman!! You've made a Red Sox fan side with two men that I've spent years hating.
On the bright side, I just spent 600 words talking about problems in your organization, and I didn't mention Alex Rodriguez once.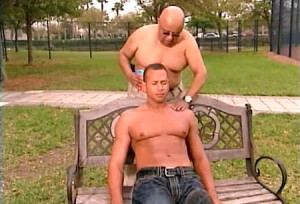 Yikes.
——Corey