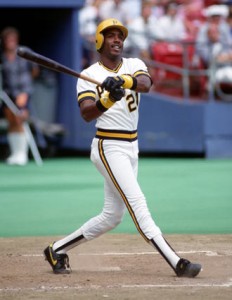 I don't know if anyone out there remembers when the Pittsburgh Pirates were good, but I do.
It was 1992, and I was 10 years old.
They had Bobby Bonilla, Andy Van Slyke, Doug Drabek, Mike LaValliere (who went on to star as a dwarf in the Lord of the Rings Trilogy), Tim Wakefield, Lloyd McClendon, Jay Bell, a Human Barry Bonds, and Jim Leyland as the manager. Anyone who was collecting baseball cards back then knew all of those guys.
Now, 19 years later, the Pirates are back atop their division. I may not recognize anyone on the Pirates roster if they cut me in line at The Old Country Buffet, but seeing this rag tag bunch ahead of more talented squads out of Cincinnati, St. Louis, and that fountain of underachievement in Chicago, so late in the season, fills me with hope.
No one on the Pirates makes more than six million dollars a year. Compare that with the Yankees who have ten players making over eight million dollars a year, or the Reds, whose first and second baseman's salaries would make up more than fifty five percent of the Pirates total payroll. Both teams are in second place.
If the Pirates can compete with some dollar store talent, then I should be able to find a way to become successful with an anemic bank account and some bulky student loans, right?
They are selling hope out there in Pittsburgh, and until it October comes around, when the Pirates could stand between the Red Sox and another World Series Ring, I'm buying.
Tonight, as they take on the Reds, we can all look at the Pirates as something other than an exercise in futility.
With only a half game lead, they may be in second place by the time we all wake up tomorrow, so let's bask in it while we can.
—-Corey