Perhaps you've played the game on some long road trip with your buddies, weaving your way through the comedic obstacles til the inevitable occurs, "Kill, romance or marry,  Ryan's Mom, Coach Baker, Ghandi".  Tough, and hilarious all the same.  Well, today taking a look around the college football landscape I'm going to throw out a few names, and my own Kill, romance, and marry.  Feel free to join in in the comments section, which lately has been a great outlet for my "readership"……"I can't believe they actually pay you for this drivel" Yes, I can't believe it either, sir.
Here we go.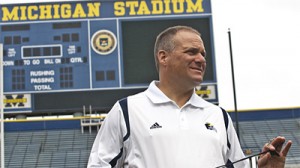 Rich Rodriguez.  Kill.
As with all things Malafronte, I am going to agree with him on this one.  Despite (or because of) his Ralph Maccio/Scott Baio-esque good looks, hes dead on with how everyone should be feeling about good ol Dick-Rod right now:
40 consecutive winning seasons and 33 straight bowl appearances, the Wolverines are on the verge of a losing record for the second time in two years since Rich Rodriguez took over. It's sort of like if the 2009 Yankees, with all the talent and money they spent, had to battle with Baltimore to the final day of the season to stay out of the cellar in the AL East — for a second straight year. Still, Michigan's athletic director is asking fans to be patient with Rich-Rod. Hmm. I'm sure that directive will settle them down.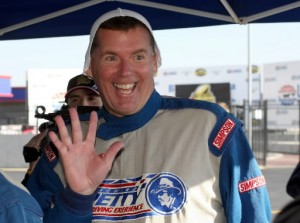 Randy Edsall.  Marry.
Do you take this man to be  your lawfully wedded coach?  In two point conversions and overtimes?  In personal fouls and new offensive coordinators? To have before practice and after meetings?  In ACL tears and sprained ankles, as long as your eligibility is active?  I do.
Coach Edsall has been a guiding light for UConn this season.  His job description changing drastically this past October.  Part head coach, part mentor, part emotional and spiritual rock, he's a great coach, who still (trust me) has his players fighting for every inch on the football field.  UConn is 15 points away from being undefeated.
BYU Head Coach, Bronco Mendenhall. Romance.
I have a few young kids that read this blog.  "Romance"…you get it.
Although I've violated a few Christian principles insinuating such a relationship, those "principals" are on loose ground here in Massachusetts anyway.  Bronco, in concurrence with his kick-ass name, has quietly lead BYU to a 7-2 showing thus far this season.  BYU has a very small recruiting pool from which to pull players.  Selling them not only on the football program but also the lifestyle at BYU.  I love this guy simply because he's 5-0 on the road, which is a testament to the player's preparation and determination, but also his ability as a head coach to focus his players in amidst all the distractions that come with playing an away game.  So, yeah I'd like to meet Bronco Mendenhall at TGI Fridays for a few Apple-tinis.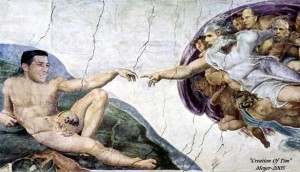 Tim Tebow.  Marry.  Then Divorce.
Maybe I'm one of the adoring millions who worship Tim Tebow on a daily basis.  But much like Tyler Lorenzen at UConn, it's not necessarily his play making ability which makes him a success, but rather his ability to know how to win.  Finding a way to win is an incredible ability.  You know that characteristics I look for in my future spouse will be solid work ethic, consistency, humbleness, and a nice rear end.  Well, check, check, check, and double check.  So yeah, I'd marry the heck out of Tim Tebow right now, followed by a speedy divorce.  No way I'm going to the Philippines.
Tim Tebow Messiah Watch [DEADSPIN]