UConn Men: 8-0.
UConn Women: 8-0.
UConn Football: Heading to the BCS.
Does it get much better than that? Husky Nation is smiling. Dave Teggart kicked the Huskies into the BCS after a 52 yarder with 17 seconds to go in Tampa. Talk about a turn around. The Huskies started 3-4 and the season was once looked at as a down year after losses to Temple and Rutgers. But, UConn finished the season on a five game win streak to win the Big East and advance to the Tostitos Fiesta Bowl.
Everyone is crying out that the 8-4 Huskies don't deserve to play against the history filled Sooners from Oklahoma on New Year's Day. I say, history has to start somewhere.
So give us our shot. We applaud your history and what you have accomplished Sooner Nation. Now, let us shine for a little bit, would ya? Let us live in the football spotlight for once. At least appreciate our existence. But, then again… no worries if you don't. We like playing as the underdog.
Jim Calhoun has said he's been a fan since day 1. He knows and appreciates what it takes to build a big time program. He's done it. And is now watching the masterpiece job of Randy Edsall and his staff. Let us watch. Admire. And for those who can't make it out to Arizona, let us cheer as loud as we can from the East!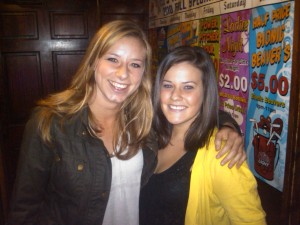 Let us begin the celebration tonight with a little fiesta though. The semester is close to over and the holiday season is upon us. In a week, finals will be over and students will be shooting all over the world to their homes! So join in the fun TONIGHT at Ted's. Plenty of girls. Plenty of booze. And plenty of fun!
Get in free to Ted's tonight, courtesy of  The Fat White Guy, by using the password: Fiesta