In honor of opening day, which was one of my favorite days of the year as a kid because we were allowed to stay home if the Red Sox were playing a day game, I am breaking out a baseball preview for all my fellow attention span deficients.
AL EAST
5th Place @Baltimore: New coach, new punch in the lineup, but same AAA pitching means you will still be scraping the bottom of the AL EAST barrel.
4th Place @Toronto: Classic two face. You look great one day and like Popeye Jones the next. In Baseball's best division that just won't do.
3rd Place @Tampa Bay: No Crawford, Garza, or Pena, and Farnsworth is your closer? Is it too late to put the Jays in 3rd?
2nd Place @New York: You will score runs but major concerns about the rotation will hurt your playoff chances. Too bad Sabathia can't pitch every game.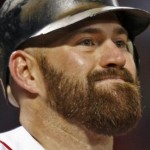 1st place @Boston: Talent wise, you could be the greatest Sox team I have ever seen, but can you be as fun to watch as the 2004 idiots?

AL CENTRAL
5th Place @Kansas City ummm……did you guys see that the Chiefs made the playoffs?!?
4th Place @Cleveland maybe bringing in Charlie Sheen to close games would at least be a winning publicity stunt.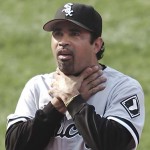 3rd Place @Chicago I would love to watch Ozzie talk about baseball. But do you guys really want that sort of erratic presence as your skipper?
2nd Place @Minnesota Ron Gardenhire is the Anti-Ozzie. If Morneau, Mauer, and Co can stay healthy you could make a run at 1st Place.
1st Place @Detroit If Cabrera can keep hitting homers instead of the all you can eat buffet, you guys could be scary come October.
AL WEST
4th Place @Seattle Too bad your town has such great coffee, otherwise you could hibernate til football season. On second thought..
3rd Place @Oakland You guys always seem to have great young pitching. Might I suggest joining forces with the Orioles?
2nd Place @LAA If I could slide you down a spot and put boredom in second. I would. It has a better chance of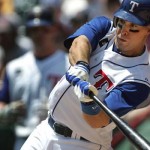 success in the West.
1st Place @Texas No Cliff Lee could mean trouble come playoff time. But your offense is good enough to win a bad division.
NL EAST
5th Place @Washington After what happened to Strasberg, I strongly recommend a bubble boy campaign for Bryce Harper.
4th Place @Florida If the Dolphins draft Jake Locker, you should consider Bo Jacksoning him.
3rd Place @New York In honor of opeing day, I will not pick on you until you embarrass yourselves…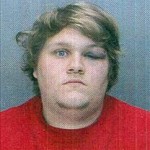 2nd Place @Atlanta You might have a shot at the wild card. Especially since you play in a division with the Mets.
1st Place @Philadelphia Will you guys ask your fans not throw up on any little girls this year? Please and thank you.
NL CENTRAL
6th Place @Pittsburgh Hope is a good thing, maybe even a great thing..and until the season starts, you guys have some.
5th Place @Houston How does it feel to devolve into a talent pool for playoff contenders to fleece in the fall?
4rd Place @St. Louis Just pay Pujols please. Seeing him play out his career in a $300m Yankee uniform will make me feel dead inside.
3rd Place @Chicago High hopes for you guys this year. Like third place in your own division high!!
2nd Place @Milwaukee If your pitching stays healthy you are my dark horse NL World Series pick.
1st Place @Cincinnati Will need to improve to stay atop a vastly improved NL Central. But Joey Votto is a friend of ours..so faghettaboutit.
NL WEST
5th Place @Arizona I hear the weather in Arizona is perfect…for golf.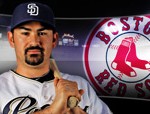 4th Place @San Diego Thank you very much for Adrian Gonzalez. Enjoy the mediocrity you received in return.
3rd Place @LA Dodgers You bore me.
2nd Place @Colorado A talented core of players but a few crayons short of a playoff box of Crayolas.
1st Place @San Fran You should have an easy time in a weak NL West, but can you keep your young arms healthy all year?
I, a rabid Red Sox fan, will be traveling to Yankee stadium today…You see the sacrifices that I make in order to bring you a birds eye view of opening day.  I expect a reimbursement check for the rain coat, and for fifteen $12 beers I will be enjoying.