I have once again brought in FWG Horse Racing "expert" Jonathan Crowley to weigh in on today's Preakness.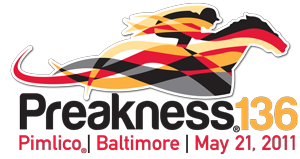 Ok, let me just start by saying that once Uncle Mo was scratched in the Derby, everything changed.
I would've liked to have rewritten the whole article after this happened, but alas, I had to leave for vacation and I wasn't even close to packed.  In fact, I was still packing up until the minute I walked out the door at 6am on Saturday morning.  And had I not been reprimanded for submitting an article that was three times as long as it should've been, I would have included that I read my girl the names of the 20 horses that were entered in the derby, and she said the only one that stuck out to her was Animal Kingdom…
Of course..
This is akin to the girl that knows nothing about College Basketball, but always wins the March Madness Pool.  That's why most people have multiple brackets.  But I've moved on from those days, and now I like to stick all my eggs in one basket.  It's why I got paid during March Madness in several pools.
Anyway I'm running out of words so let's talk about the Preakness.
I know I set myself up to pick Dialed In.  I was supposed to come back fresh (and hence dialed in) from Greece and Cayman (I learned you're not supposed to say 'The' Caymans. Just Cayman, although it sounds way cooler the other way).
But the thing is I'm not fresh.. I'm writing this at 5 am Greece time, I just opened my computer for the first time in 2 weeks, I threw up four times this morning in Athens, including my parting gift curbside at the Athens airport after the most nauseating cab ride of my life (gimme credit though because I saved my curtain call until we actually got to the airport and stepped out of the beautiful mercedes taxi that took us there).
To top it off I flew into Philly, and then took a disgusting amtrak up to New York only to deal with friday night traffic in the city. I know, what a poor sap.  I'm still trying to pretend I'm in Santorini.
Animal Kingdom. Nope, I never bet the chalk and the turn around time is gonna be tough for him.. Great horse though and he almost ruined my Cayman trip when he came out of nowhere and I was left wondering why I just didn't follow the signs!!
Mucho Macho Man.  Now that Randy Macho Man Savage just died (RIP my friend) he's obviously the trendy pick.  But that's why I can't bet him, as much as I'd like to pay homage to a great man.  Too much money is gonna be going his way because of this, and hence he'll be over bet and probably go off at low odds.  Especially after the third place finish in the Derby.
Astrology.  I really wanna pick this horse.  What a name.  May sneak in for the exotics, but can't see this guy producing amongst this field.
King Congie.  With all that's surrounding this jockey Albarado (he being the one that was taken off the Derby winner the day before the race), it would be a storybook tale if he could pull this long shot through.  But I think the tale was written on Derby day when he raced on an undercard and won with the longest shot in the field. Sorry bro I hope you get a ride in next years Derby
Now my pick.  DANCE CITY.  What a name, and what a horse.  Lightly raced and could be super primed for this one.  Third time off a layoff, never finished out of the money and this jockey/trainer combo wins over a quarter of their races.  But most importantly I'm reading 'Just Kids' by Patti Smith and I'm at the part where Robert wants her to write songs that they can dance to.  A lot of the book centers around dancing and enjoying life in New York when artists were actually legit and really worked and lived and breathed their art.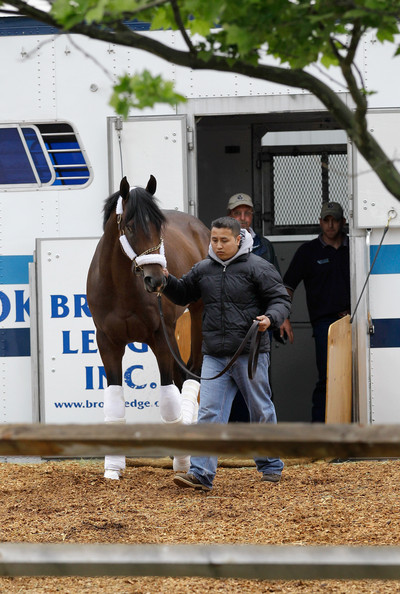 Also Dance City was sired by a horse named City Zip.  Well when I was in Greece I asked my sister to find out a zip code online so I could send a postcard to the city.  What can I say, I follow the signs.
Selection:  8-11-9-10
P.S. She likes Astrology
—–Jonathan Crowley