The Red Sox and Yankees begin a series at Fenway tonight, with the two teams tied atop the AL East.
Their identical 68-42 records are good for second best all of baseball, and there isn't anyone closer than six games in the loss column. Impressive when you consider the Sox started out 2-10, and have gone 66-32 since April 16th, and the Yankees are 1-8 against the Red Sox, and have gone 67-34 against the rest of the league.
It's even more impressive when you look at how both teams have done it.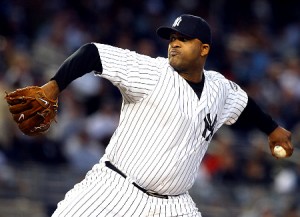 The Yankees pitching staff, not exactly considered a strength when spring training started, has fallen in line behind CC Sabathia, and boasts the 6th best ERA in all of baseball. As usual the Yankees are hitting a lot of homeruns (146) but they only have one player above .300 (Cano), and Teixeira and Jeter are both hitting 30+ points below their career averages. This, more than any Yankee team since 2000, can be described as a scrappy team, that finds ways to win. I'm not sure if you want a team with a payroll of $196 million to have to scrap, but they don't ask you how they ask you how many. Isn't that right you self-righteous Yankee fans?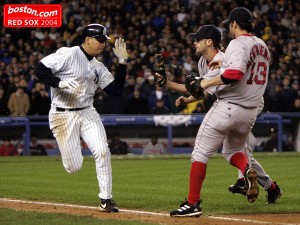 The Yankees might be better off if Alex Rodriguez gets suspended for playing in illegal poker games, as he's more likely to slap than scrap. No, it will never get old.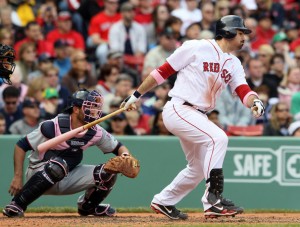 The Red Sox righted the ship with their offense. Adrian Gonzalez is the best Red Sox hitter of my life time. Wade Boggs was a hitting machine, but he went on to play for the Yankees and Gonzo is facing better pitching, so screw the Chicken Man. Gonzalez, Pedroia, Ellsbury, are all above .300, with Ortiz lurking just below, and have helped overcome an off year by Youkilis (which I blame on his body wearing down from playing third), JD Drew being dead, and Carl Crawford channeling former teammate Julio Lugo for extended periods of time.
The pitching staff has been hit hard by injuries, and even harder by having an inept training staff. Dice-K will probably never pitch in the US again, Bucholtz has a fracture in his back and hasn't pitched since June 16th, Bobby Jenks ate himself onto the DL, and John Lackey seems to have a skill-eating virus in his right arm, which is very rare from what I'm told.
Beckett, Lester, Bard, and Papelbon have all been stellar, but down the stretch the Sox will be looking to guys like Wakefield, Andrew Miller, and newly acquired Erik Bedard to play a major role. Gulp.
It would be easy to just point to the standings and say it's just business as usual atop the AL East, but both teams have taken difficult and unorthodox roads to get here.
Trust me, I'm not looking for sympathy for either team. By all means continue bashing the Yankees because it's all sorts of fun, and I realize that off years by guys like Crawford and Youkilis is a problem most major league cities would love to have.
I am however, looking forward to a meaningful series that will leave one team atop the division.
The 2011 version of the rivalry may lack the venom it once possessed, on the field at least, but it features two teams who despite their enormous payrolls, have earned their identities, and who are playing great baseball.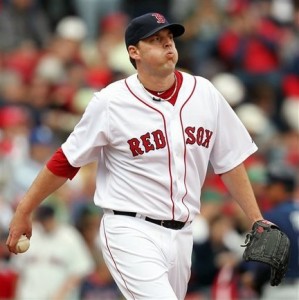 I see the Sox taking games 1 and 3. As much as I'd love a sweep, picking Lackey against a red hot Sabathia would be foolish, almost as foolish as paying Lackey $82.5 million. Almost, because at least I would only be picking him for one game.
I'm looking forward to the following exchange on Saturday afternoon when Terry Francona goes to pull Lackey in the second inning.
Tito: Ok out there John?
Lackey: I'm John Lackey's complete lack of confidence.
Tito: Are you sure that…you know…that you don't fucking have this.
Lackey: I'm John Lackey's desire to get off of the mound as quickly as possible.
Enjoy the weekend.  If you're bored, check out www.thebardontlie.com.
—–Corey