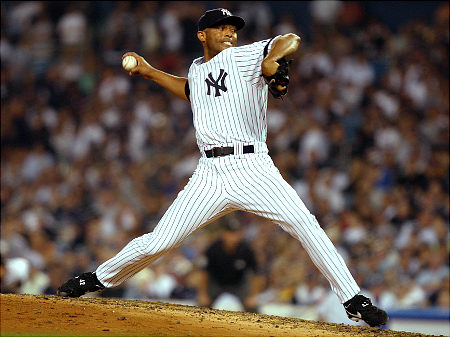 I bet it felt great to knock down Muhammad Ali.
There must have been no bigger joy than shutting down Michael Jordan or Wayne Gretzky, even if it was just for a minute or two.
Outlasting Hemingway in a drinking contest would certainly be a source of great pride, once the headache faded.
A homerun off of Nolan Ryan, or striking out Ted Williams, must have elicited similar feelings of ecstasy.
I don't know how any of that shit feels, but I'm sure it feels a lot like how I felt last night, watching the Red Sox rally to beat Mariano Rivera and the Yankees to retake sole possession of first place in the AL East.
It's no secret, and I'm not too much of a masshole to admit, that Rivera is the best closer in the history of baseball. It's that status that makes it so much sweeter to beat him, in what was the biggest game of the season so far.
Aside from putting the Sox back in first, it improves Boston to 10-2 against New York this season. Before the series Joe Girardi alluded to the importance of taking two of three. It explains why he was so quick to yank Bartolo Colon Friday night. Going to your bullpen in the fifth inning, to get one guy out, is something you do in the playoffs.
So to beat Rivera, in a game that the Yankees considered a playoff game?
That's a feeling that MasterCard couldn't buy.
——Corey