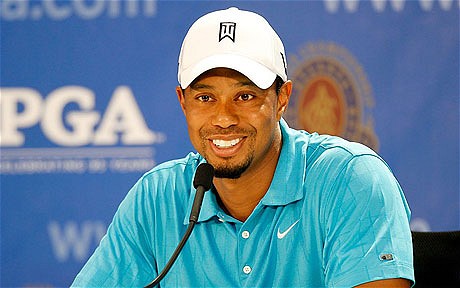 Dear Tiger,
Just wanted to say, wow this is awkward, um, well we've both known this day was coming.  It's time that we just say goodbye.  We don't see each other any more.  We are rarely on the same page, and to be honest, we will probably never find our way back.  I wish it didn't have to be like this.  We had an amazing run together and for  a while, I thought this was the real thing.
But now I keep hearing rumors that your seeing someone else.  Our ex, Jack, he said he saw you out at the movies with mediocrity, and then getting ice cream with past your prime.
So we have decided to go back to him.  Maybe it's the wrong decision, but we know what we are getting with Jack.
It just hurts too much to get our hopes up, waiting for you to be the man we thought you could be.
We just have to move on, and realize that, no matter how much we want you to be, you will never be ours.
Fondly,
The Record for Major Championships