The FWG Network is proud to reintroduce a weekly feature that you all know and love. And no, unfortunately because of an ongoing legal battle with the folks at the commission for the preservation of decency and good taste, it is not the FWG's swimsuit calendar. Apparently a bunch of fat white guys in Speedos is offensive to some people. Who knew?
But I digress…
Here, back for your reading enjoyment, The Weekly Signs of the Apocolypse.
*********************
Titans RB, and arguably the top fantasy option at his position(I would definitely argue) Chris Johnson, isn't happy with his contract. It's an understandable beef, seeing as how he is scheduled to make around $800,000 this year. By understandable, I of course mean reprehensible by normal human standards, but in line with how most of our sports stars, and their agents, overvalue themselves after a good season or two.
To be fair, Johnson's salary puts him in the same tax bracket as RBs like Rock Cartwright and Derrick Ward, and he is looking up at Rickey Williams and some guy named Corey McIntyre, who the Bills pay $950,000 a year.
Just a guess, but maybe that's one of Buffalo's problems. They could have Chris Johnson, and enough money left over to buy coozies with built in hand warmers for all their fans, for what they're paying some guy that I, a person who spends a redonkulous amount of time and energy on sports, has never heard of.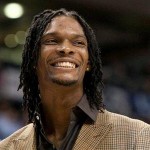 Back to Johnson. He isn't just aiming to be the highest paid running back. Chris Bosh's little cousin wants to be Peyton Manning paid. This is surely a sign of the apocalypse, as the only way Johnson could justify wanting as much money as a guy who leads a team of scrubs into the playoffs, acts as an onfield offensive coordinator, and has been doing both for years, is that the world is going to end, and he wants to have enough money to finish building his space ship.
Here's a little back to reality bitch slap for Mr. Johnson.
You're the best player on a bad team. You saw a 32% decline in rushing yards last year, despite only having forty two fewer carries. You also had 50% fewer receiving yards than 2009, even though you had nearly the same amount of catches.
You know what those numbers say to me?
That you didn't give a shit last year. You were on a bad team, and weren't playing with that same, fuck you mentality that we saw in 2009 when you had something to prove. Maybe you need a chip on your shoulders to throw your slight frame into defenders with reckless abandon, but the guys you want to be paid the same as? They show up every game, every season, and do it without needing to be doubted.
They're franchise players, and men. They aren't little boys who have one great season because they were pissed off at being overlooked, then demand to be paid.
If you really need money for that space ship in order to get out of dodge when the apocalypse comes, I suggest chopping off your dreads and selling them to a cancer patient.
Or just team up with Pacman Jones and Mike Vrabel to rob some banks, you wouldn't even need to spring for those predator masks that Ben Affleck used in the town. You already have the dreads.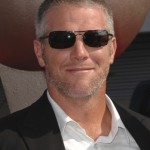 **********************
Brett Favre is tutoring a young quarterback. I'd write more but there's no internet service in my fall out shelte……..
**********************
Check back next Tuesday for more Signs of The Apocalypse
—–Corey