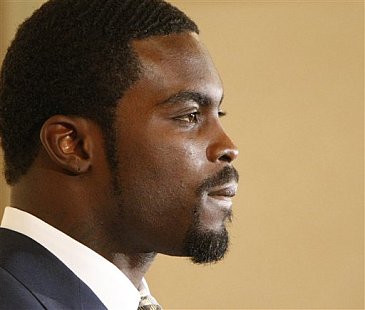 So, good people of Philly, who I imagine to be a lot like an insecure girlfriend who wishes that you had never so much as held a girl's hand before you started dating her, how do you feel about the fact that Michael Vick's first choices were Buffalo and Cincinnati?
Vick came out of prison and wanted to date the Bills or the Bengals, and had to be talked into letting the Eagles buy him an ice cream. It would be one thing if he wanted to play for a winning franchise or a particular head coach. But the fact that he would rather have played in the dregs of the NFL, and voluntarily chosen to become a resident of Buffalo, than venture to the city of Brotherly Love, that's gotta sting a bit.
On the bright side, maybe all the single young men out there in Philadelphia can call Roger Goodell to get them a date.
—–Corey