All week I will be weighing in on who to draft, and who to avoid like the clap, for the 2011 Fantasy Football season.  Once the season starts I will make my team, and weekly decisions public.  That way you can all give me shit for trading Tom Brady for Mike Vick, and then losing to Vick in the playoffs.  Oh wait that was last year….
The Top 10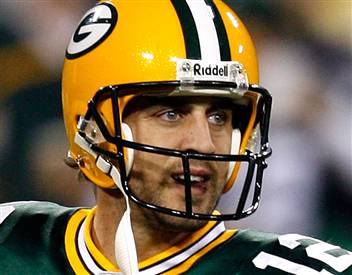 1 – Aaron Rodgers. Adding some weapons, especially speedy WR Randall Cobb, will help, but not as much as having his whole arsenal healthy. Jermichael Finley should rebound from injury, and gives Rodgers a big target in the middle so teams can't cheat on Jennings.
Where to draft: I'd have a hard time not taking him if he's still available at 5 or 6. His run in the playoffs last year suggest that his best football may still be ahead of him and QBs are even more valuable with how teams spread out the carries for RBs.
2 – Mike Vick. Lots of talent. Lots of weapons. Might not be quite as effective now that teams have seen him in action, but his legs give him the edge on every other QB in the league, except Rodgers.
Where to draft: If you want him, take him in the first. In most leagues he won't be around past 10-11.
3 – Matt Schaub. Could end up as the best fantasy QB this year, or he could have another good, not great, season. The guy has the talent, and the weapons, but they have rarely been in the same room for too long. I think this year Schaub figures it out and puts up huge numbers for what will be one of the league's top offenses.
Where to draft: If you end up with a top player at WR/RB with your first pick, it would be worth taking Schaub in the mid to late second round.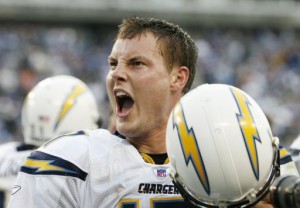 4 – Phillip Rivers. Showed last year that he can put up numbers no matter who is catching the ball, and should see a bump in production with Vincent Jackson back in the mix. Think this may finally be the year where he grows up and becomes a leader, and not just his team's best player.
Where to draft: Anything sooner than the late second round would be a serious reach, but Rivers will produce, and with a shortage of sure things at QB, will definitely be gone before the third round.
5 – Drew Brees. The biggest help Drew Brees got in the abbreviated offseason? Big improvements to the Saints D. Brees is one of the most accurate passers in the league and doesn't throw a lot of picks. It makes him an attractive option despite not putting up monster numbers.
Where to draft: Depending on how deep your league is, Brees is a great pick for the early third round.
6 – Tom Brady. Coming off one of the best seasons of his career, you would think I would rank Brady a little higher, right? Especially as a Pats fan. Well, it's possible that I'm undervaluing him in order to throw people off the scent.
Where to draft: Don't. On second thought, after watching how amazing he looked against the vaunted Bengals D, I put Mark Sanchez in the 6th slot
7 – Ben Roethlisburger. The acquisition of WR Jericho Cotchery will end up being one of the most underrated moves in 2011. Plaxico and Ochocinco may have gotten the headlines, but pairing Cotchery with Mike Wallace and Heinz Ward gives Roethlisburger the best WR corps of his career.
Where to draft: A solid pick at the end of the fourth round. He should be gone by the end of the fifth.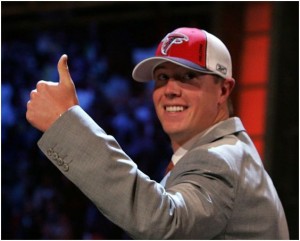 8 – Matt Ryan. This is a shit or get off the pot year for Matty Ice. Everyone is pushing him down out throats as an elite QB, and now he has to prove it. There is far too much talent lining up next to him. Either he follows in Rodgers footsteps and makes the leap, or he settles into Carson Palmer's vacant spot as the talented QB who always gets too much credit for being good, and is actually not that good. I think that it will be the former. Julio Jones and Roddy White could make the drummer from Def Leppard a top fantasy QB, and Ryan will have a great year.
Where to draft: If he is still around in the fourth, you should probably take him. He will likely be the best option available if you haven't addressed QB yet.
9 – Tony Romo. I don't like it any more than you do but Romo is too talented not to bounce back this year. He has the head coach he always wanted, and an abundance of talent at WR and TE. If he doesn't come through this year, I say fuck you Tony Romo, I do it with Sam Bradford.
Where to draft: Once Matt Ryan goes, you should look to grab Romo if you haven't picked a QB yet.
10 – Peyton Manning. The guy always finds a way to get it done but I think this is the year where he finally looks human. Coming into the season a little nicked up, and some talent questions on both side of the ball will make for an average season (Manning's average is still far better than younger brother Eli's best) by his lofty standards.
Where to draft: I wouldn't. Allow other players to waste an early pick on him, while you stockpile WR/RBs. There are comparable options that will be available in later rounds. However, if he's still available in the fourth/fifth, he is worth the pick.
The Best of the Rest
Kyle Orton. Mediocre in real life. Good in fantasy.
Kevin Kolb. Throws the ball to Larry Fitzgerald.
Josh Freeman. Good QB in real life. Only mediocre in fantasy.
Eli Manning. Great weapons at WR, but will be affected by the loss of TE Kevin Boss and WR Steve Smith. He also loves to throw interceptions. Buyer beware.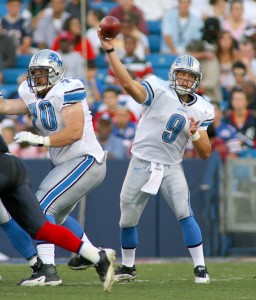 Joe Flacco. Too many weapons around him to not put up points, unless he's not nearly as good as he would lead us to believe.
Donovan McNabb. Yawn.
Matthew Stafford. Stafford will stay healthy this year, and with the improved Lions D, he should get more opportunities. He has a big arm, and the weapons, to put up solid numbers in 2011. Plus he has Calvin Johnson…Would be a good choice if you have the last pick in the fifth/sixth and the first pick in the following round. Picking two QBs in a row at that point would probably give you your best chance to win. Stafford is the Mendoza Line. After him there aren't too many options for QBs who you can feel confident about starting week in and week out.
It Takes Two
Sam Bradford. Still a year or two away from being a top ten QB, but like Stafford, would be a great platoon option.
Mark Sanchez. Wears white pants.
Ryan Fitzpatrick. The guy puts up numbers, but he plays for the Bills.
Matt Cassel. A great number two option, but he doesn't get enough pass attempts to carry your team.
Colt McCoy. Great pick to keep on your bench and use as trade bait once injuries hit. He will be under the radar for most of the year, but down the stretch could prove invaluable.
Matt Hassleback. Best possible scenario? They put Jake Locker's back into Hassleback.
Avoid the Clap…That's Good Advice
Anyone on the Dolphins, Anyone on the Raiders, John Beck, Rex Grossman, Tim Tebow, Andy Dalton, Cam Newton, Alex Smith, Garrard/Gabbart, Jay Cutler (seriously could you spend a whole year rooting for him?)
Not Now, Not Never.
Tavaris Jackson.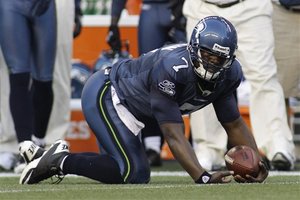 ——-Corey
***RB rankings coming Tuesday****