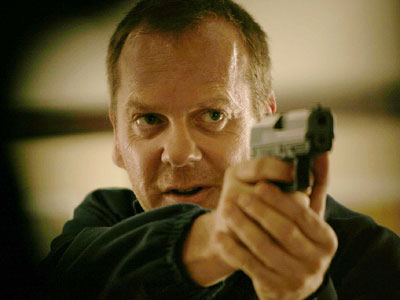 The quote, by the immortal Jack Bauer, can easily be applied to both the Red Sox, and Rays, as they play Game 2 of a pivotal four game series tonight.
After keeping pace for the first few months of the season, the Rays dropped back just far enough to stay out of the AL East spotlight.  They seemed destined for one of those 82-80 seasons that you can't love or hate.  Let's call it a 'kissing your sister' season.
After starting August with a loss to Toronto, the Rays were 56-52.  With sweeps against Seattle and Kansas City, and then taking five out of seven against Toronto, the not so devilish Rays finished August 74-61.  That's an 18-9 record for the month for those of you that are math-retarded, and it allowed them to climb within a punchers chance of the wild card race.
By all accounts they were too far behind in points to win a decision, but they were still in the fight.  If their opponent gave them an opening, they could still land a knockout punch.  But with only a month left in the regular season, and those opponents being the Yankees, and an uber-talented Red Sox team who were eight and nine games up in the loss column respectively, it seemed like the Rays would run out of time.
Even as the Rays went 9-5 through the first half of September, with five wins against the Red Sox, one could almost see Joe Maddon grabbing Evan Longoria by the collar and screaming "We Don't Have Enough Time".
The Red Sox finished August in first place with a 83-52 record.  The struggles from April had long since been forgotten, and the playoffs couldn't come fast enough.  But injuries started to pile up, with Josh Beckett going down with an ankle injury, and they suddenly looked a lot like the April version that had Red Sox nation creeping toward a ledge.
So far in September, the Sox are 3-11.  More troubling than the abysmal record is how they are losing.  In the 11 losses they're giving up an average of 7.27 runs per game.  Pitching like that isn't going to have much success in the playoffs against offenses like Texas or New York.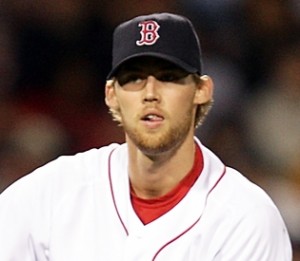 Set up man Daniel Bard's last month and a half are a microcosm of the Sox.  Bard, who is being groomed for the closer's role once Paplebon leaves, was considered one of the most reliable relievers in baseball.  So far, in September, he has taken five losses and seen his era jump a full run from 2.10 to 3.11.
After losing last night to the Rays, the Sox have seen what appeared to be an insurmountable lead, dwindle to 3 games.
One  may ask how the quote applies to the Bad News Sox, who began the season as many people's World Series pick, given that they seem determined to gag away the 2011 season.
There are only thirteen games left in the season.  After they play three more against Tampa Bay, if they can manage to win two of the next three, or even just one, they would escape the series with a lead, they play seven of their last ten against the Orioles.  Tampa, on the other hand, plays seven of ten against the Yankees.
So with Josh Beckett returning to right the ship, and a favorable schedule the next few weeks, Francona should be tearing his way through the locker room, red in the face, screaming at his team, "We don't have enough time to blow this".
Silently every Red Sox fan is thinking that, while we may not have enough time to blow a shot at the playoffs, we also may not have enough time to right the ship and avoid a sweep once we get there.
2-10 to start the season didn't worry me.
3-11 in September, with a Devil hiding in a blue jersey hot on their heels, and I'm officially worried.
I apologize for being distracted by football the last few weeks, but you've made your point boys.  You now have my undivided, and panicked attention.
——Corey