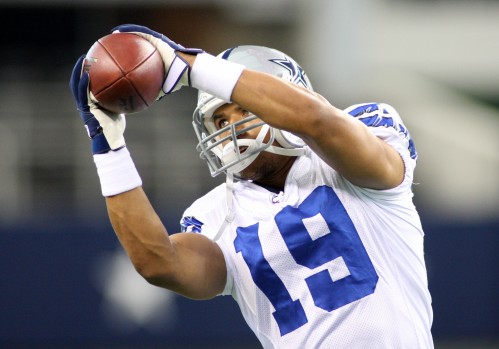 Here's who I plan on starting this week;
QB – Phillip Rivers.  If Chad Henne can put up over four bills on the Patriots, Rivers should have what? 600 yards? I just hope he does so in a losing effort.
RB – Darren McFadden.  Despite not getting in the end zone, McFadden looked dominant against the Broncos.  While that's not saying much, he is proving himself to be a top 5 RB, and should break the plane a few times in Buffalo.
WR – Miles Austin.  Austin showed he can play banged up last week, and with Dez Bryant questionable for Sunday, he should be getting a lot more passes thrown his way against the 49ers.
WR – Mike Williams.  After a slow start, Williams ended up with 50 yards and a touchdown.  He is a must start against a Vikings secondary that gave up 335 passing yards last week.
TE – Brandon Pettigrew.  The Lions showed in week 1 that they will air it out.  Pettigrew should find his way into the end zone this week against a Chiefs team that could't cover some guy named Scott Chandler, who plays TE for the Bills.
Flex – Tim Hightower.  I was torn between Hightower and Felix Jones, but in the end, Washington is playing the Cardinals, and Arizona's defense got torched by Carolina.  Done, and done.
K – Neil Rackers.  I only have one, so until he has a bye, he's my guy.
Defense – Baltimore.  Same as Rackers.  I only have one defense, but even if I had four of them on my roster, I would be starting Baltimore against a Titans team that couldn't run the ball against Jacksonville.
The Clap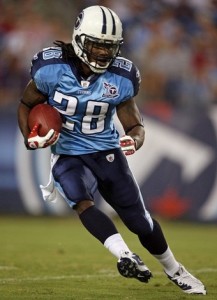 Maurice Jones Drew.  He is the only player that can hurt the Jets on Sunday.  I think he is a fat tub of loudmouth asshole, but there's no way Rex Ryan lets one guy beat him.
Chris Johnson.  A selfish, unmotivated player, going against the Ravens D? Gracias, pero no gracias.
Hakeem Nicks.  Banged up, and might not be effective as anything more than a decoy if he plays.
Dallas Clark.  The founding member of the 'I only have a career because of Peyton Manning' Club.  There are sure to be better options at TE.
Kevin Kolb.  Washington's D looked legit last week, and Kolb isn't likely to repeat the 300yd, 2Td performance he put on in week 1.
Sleepers
New Orleans RBs.  The Bears D gave up a lot of yards on the ground last week.  Ingram/Sproles/Thomas would all be good second RB or Flex options.
Mario Manningham.  With Nicks banged up, Manningham is the Giants only deep threat.
Cadillac Williams.  He looked great against the Eagles last week, and with Steven Jackson nicked up, he could get a lot of carries against a banged up Giants D that couldn't contain Tim Hightower last week.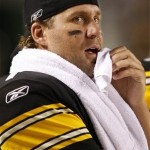 CJ Spiller.  It's about time he had a breakout game.
Muhammed Massaquoi/Greg Little.  Indianapolis looked bad on both sides of the ball.  Anyone on Cleveland could have a big day.
Ben Roethlisburger.  The Steelers will come out angry, and look to put a beating on Seattle.  Big BendoverandI'llrape you should be able to put up a 300yd, 3TD performance.
——-Corey