Baseball may not have a clue how to sell us on the four remaining teams, but there is still quality baseball being played. In order to help the suits get better TV ratings, I present the WE ARE STILL HERE!! Edition of the Weekend Recap.
Detroit Vs Texas.
Milwaukee Vs St. Louis.
Those are the matchups for the baseball's American and National League Championship Series. For those of you not living in one of those four metropolises, the games started this weekend.
Major League Baseball has to be thinking about dropping a bag of flaming dog shit on the respective porches of Boston, New York, Philly, Atlanta, and San Francisco. With not one marquee name among the final four, ratings are sure to plummet. All four teams are middle of the country markets, and while they are solid matchups, there is little to get the average sports fan excited.
If you're not convinced, think about all the stories that have been mentioned over the "water cooler" today. (I used the mock quotation marks because most people are far too environmentally conscious to have actual water coolers anymore. You fill up your Nalgene and you hustle back to your desk. No lingering. No wasted time. No wasted paper.)
Eagles fall to 1-4.
The BUFFALO BILLS improve to 4-1.
Tim Tebow. Tim Tebow. Yada. Yada.
In an ironic twist, someone threw a wiener at Tiger Woods while his back was turned.
LSU and Oklahoma cementing their place at the top of College Football.
The NBA is on the verge of canceling the 2011/2012 season.
Packers stay undefeated.
Patriots beat Jets.
Hockey is back.
Any comments on the AL or NLCS are probably along the lines of, "Wait, they started playing?"
That's not good for baseball. But just because the baseball playoffs lost their sex appeal faster than a stripper once the sun comes up, doesn't mean there aren't reasons to watch.  For all those who forgot, the baseball playoffs are still here!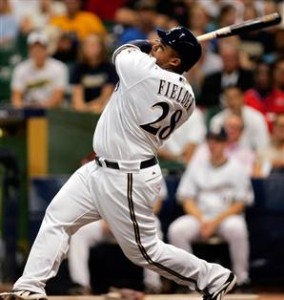 Here are ten reasons to tune in;
1 – Prince Fielder is a big fat homerun hitting machine, who doesn't speak to his father, big fat homerun hitting machine Cecil Fielder. The possibility of a sumo wrestling match between the two men when Cecil shows up to congratulate his son, should have all of us rooting for the Brew Crew.
2 – Justin Verlander is the best pitcher in baseball right now. It's not often you get to see greatness on the biggest stage. I may not care who wins, but I will definitely tune in when Verlander is on the bump.
3 – Fox creating a new feature called, The Heart Attack Watch. It consists of high def close ups of Tigers manager Jim Leyland in any pressure packed situations.
4 – Josh Hamilton, a former addict who nearly blew his major league career, becoming one of the most likable stars in the sport. His reaction to beating Tampa, the team he let down, was one of the truly genuine moments in this year's playoffs.
5 – Albert Pujols will hit at least one game winning homerun.
6 – Zack Greinke will have at least one panic attack.
7 – Despite not caring as much without them involved, the Yankees can't win the World Series this year.
8 – You can finally see just how good Ryan Braun is.
9 – Nolan Ryan getting so fired up, that he suits up, storms the field, puts his starter in a headlock, and throws six innings of shutout relief.
10 – Tony LaRussa.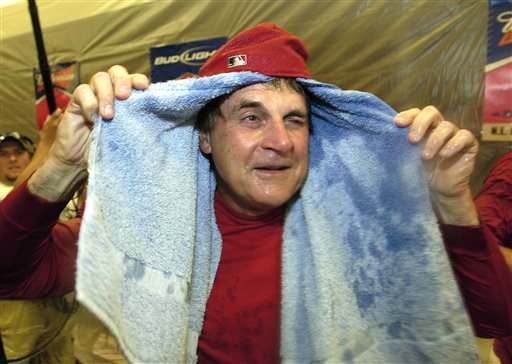 They may not be sexy, but then again neither are you, and there are still plenty reasons to watch.
——-Corey